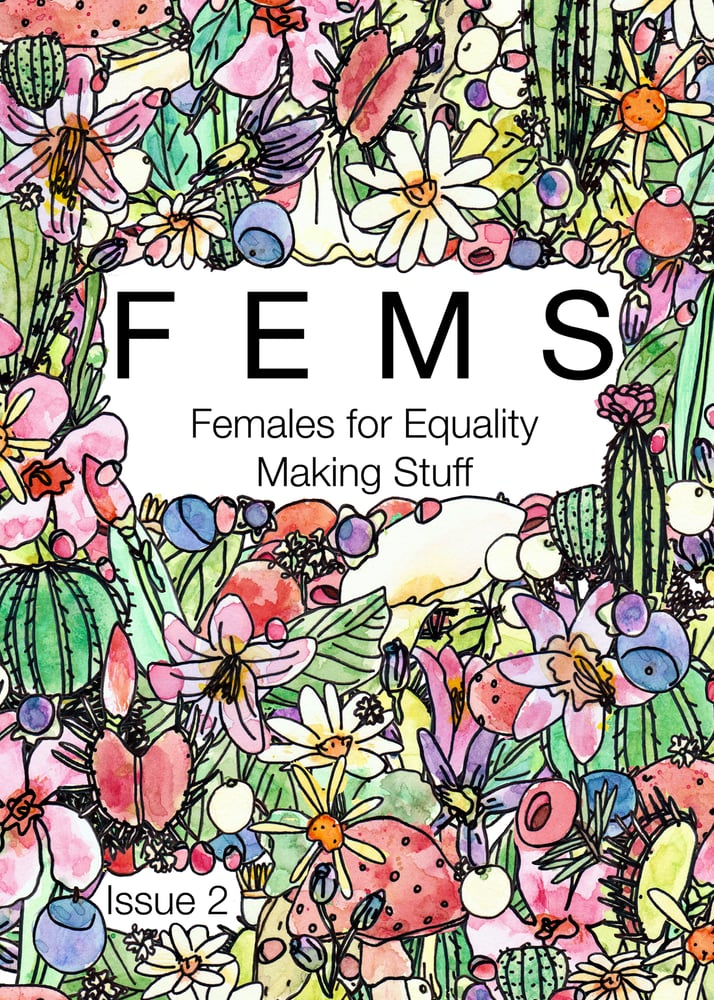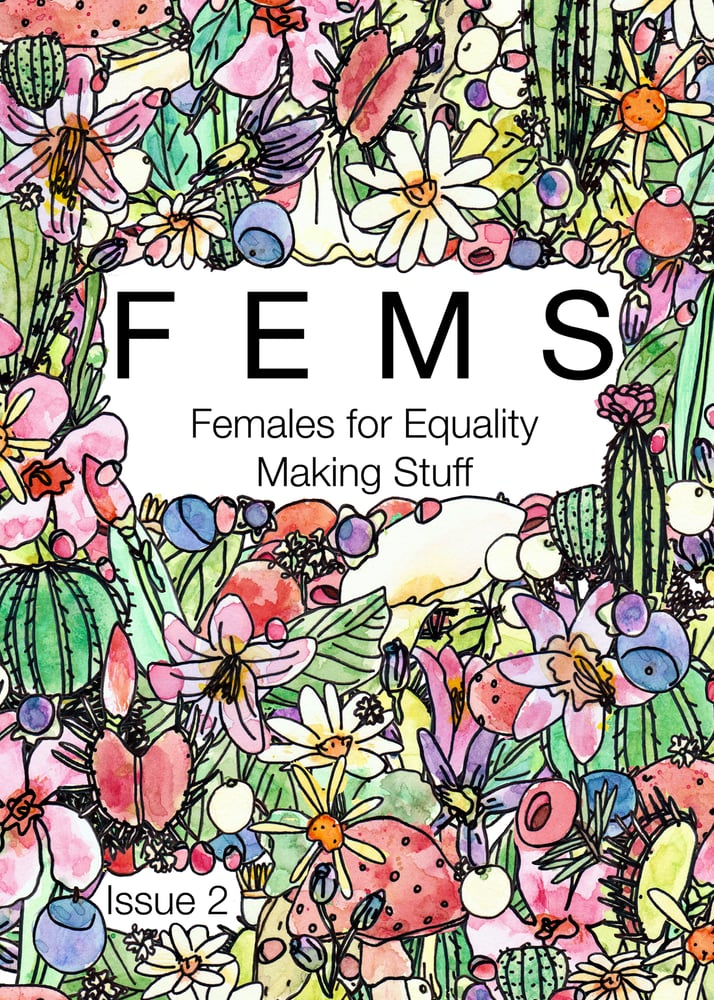 FEMS Zine Issue 2
$10.00
FEMS Zine features visual art and writing by a bunch of awesome women & non-binary cuties. FEMS acts as a platform to enable voices to be heard and always aims to be as inclusive and accessible as possible.
Issue 2 of FEMS Zine was curated, edited and published by Freya Alexander, Tegan Iversen and Cassandra Martin in July 2015.
This issue has the loose theme of diversity.
Cover Art by Tegan Iversen.
Contributors (in order of appearance in zine): Tegan Iversen, Emmanuelle Ly, Freya Alexander, Ashleigh Duncan, YOWO Music, Lorèn, Beau Brannick, Phoebe Beard, April JY Kim, Greer Clemens, Nani Puspassari, Brigit Lambert, Anna MacNeil, Dalia Anime, Cassandra Martin, Eilish Gilligan (Like A Cactus Tree), Vonne Beyer, Joy Free (with works by participants 'Amira', 'Noushin', and 'Abena'), Mashara Wachjudy, Anni Ruuskanen, Holly Gregory, Anna Elizabeth, Clara Bradley, Júlia Palazzo, Kitty Chrystal, Kathy Sarpi, Santilla Chingaipe, Claudia Phillips, Maeve Scannell and Katherine Laurent.